Great News for Talk English
On 26th February, Talk English welcomed Communities Minister, Lord Bourne, to Manchester Art Gallery where he announced the wonderful news that we were amongst the five successful bidders of the £4.5 million Integrated Communities English Language Programme.  This will help Talk English to continue providing opportunities for volunteers to support learners around the country to […]
On 26th February, Talk English welcomed Communities Minister, Lord Bourne, to Manchester Art Gallery where he announced the wonderful news that we were amongst the five successful bidders of the £4.5 million Integrated Communities English Language Programme.  This will help Talk English to continue providing opportunities for volunteers to support learners around the country to learn basic English, gain confidence and take a more active part in their community.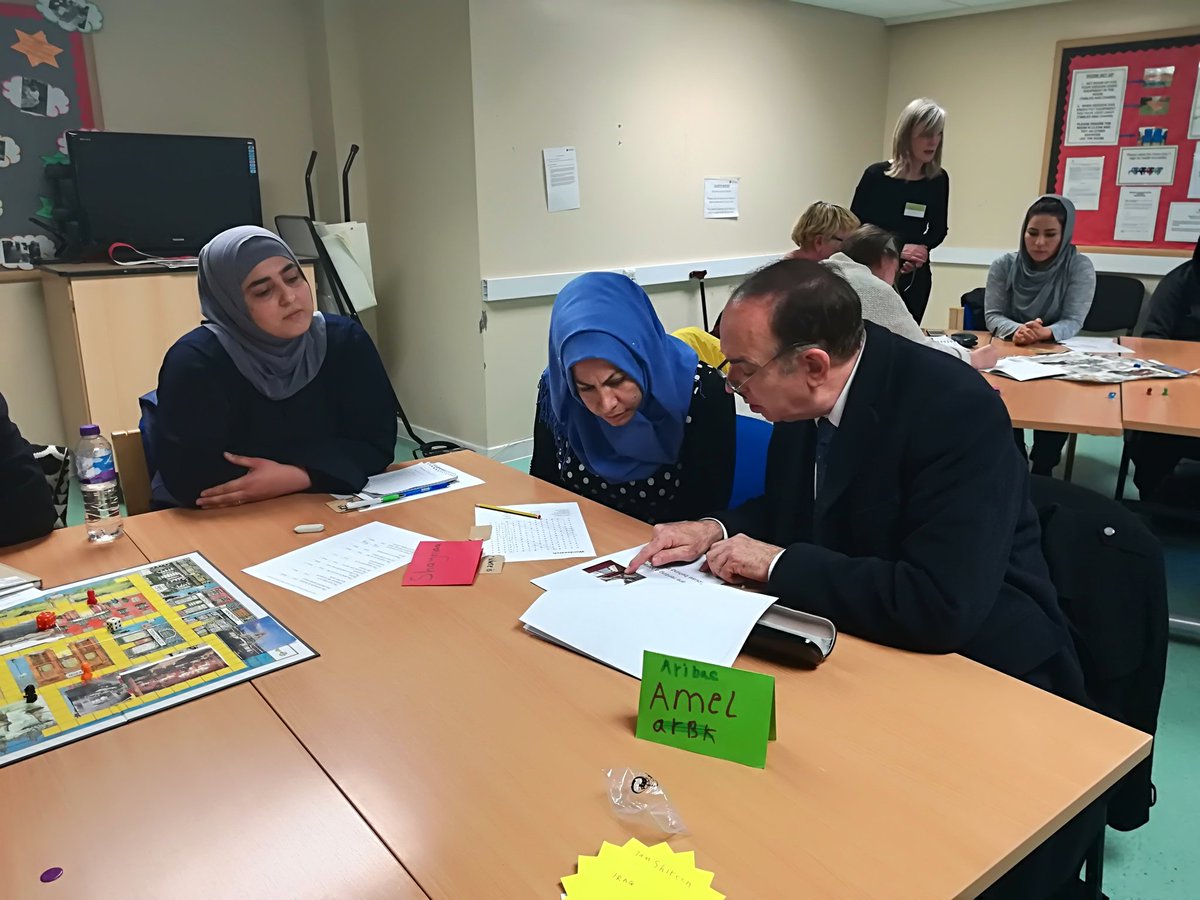 Lord Bourne started the day with a visit to a Talk English session at Woodville Sure Start Centre in North Manchester where he joined in with a volunteer-led session about places in the neighbourhood.  He then chatted to learners about how the project was helping them in their everyday lives. One learner explained how she no longer needed an interpreter at the doctor's because she felt more confident with her English since going to Talk English classes.
The Communities Minister then went on to Manchester Art Gallery where learners from Rochdale and Salford had joined local learners to do a gallery trail, using the artwork to practice their English and asking gallery staff practical questions about the building.  Keen learners from Burnage also practised asking Lord Bourne some questions!
Speeches were then given by Julie Rushton, Head of Manchester Adult Education Service, Deputy Leader of Manchester City Council,  Nigel Murphy and Lord Bourne, who said:
"Speaking English is so crucial in our day-to-day lives – whether we're helping our children with their homework or travelling on a bus to do the shopping"
Three volunteers also gave very personal speeches about their experiences with Talk English.  Tanzila and Martin from Rochdale spoke about what they get out of the project and how pleased they are to see their learners growing in confidence week by week.  Jennifer, who volunteers in South Manchester, explained how Talk English had helped her, as a new arrival in the UK herself, increase her own sense of belonging in the community, as well as enabling her to gain a teaching qualification.